On October 5th, the NCAA Division I Council released a proposal that could significantly alter the September 1st-centered timeline of Division I recruiting in sports outside of football and basketball.
Change your Calendar… Maybe
"September 1st" has been a date that all Division I hopefuls circle on their calendar as they begin their recruiting process. This is the date Division I college colleges can initiate and engage in recruiting-related conversations with student-athletes going into their junior year of high school. Due to recently adopted legislation, September 1st is also the date student-athletes can begin to take official or unofficial visits to Division I institutions.
Now some NCAA Committee members want to see "September 1st" moved to "June 15th". In a formal proposal released after a Council meeting Oct. 2-3 in Indianapolis, the committee laid out good reason for moving these milestone recruiting restrictions up to June 15th.
Newly Proposed Timeline
The proposal recommends the following structure in the recruiting timeline:
June 15th – Allowable date for college coaches to initiate or engage in recruiting-related discussions with prospective student-athletes (Currently is September 1st)
August 1st – Allowable date for unofficial/official visits (Currently is September 1st)
The rationale for these dates is so coaches have the ability to develop a relationship with prospective student-athletes through phone calls and other forms of communication before deciding to bring the student-athlete on campus for a visit. Currently, the date for allowable communication and unofficial/official visits both fall on September 1st, hindering a coaching staff's ability to get to know an athlete before a visit if that student-athlete intends on committing in early September
Why Move Up September 1st?
It seems the primary reason for this proposed change is so schools can showcase their home football games in August while hosting prospective student-athletes. For many schools, recruiting visits are centered around the college's home football game. It allows a coaching staff to show these bright-eyed high school athletes how lively and glamorous the student-athlete experience can be. With most NCAA Division I Football programs kicking off the season the last weekend in August, this gives schools a very valuable resource to show recruits their schools' spirit and excitement, all before the recruits begin their most important year of high school.
From the Committee
Justin Sell, chair of the Student-Athlete Experience Committee, noted, "If adopted, these changes would better align the college choice process for student-athletes with the regular student body and make significant progress to curb early recruiting. We think this is a tremendous improvement in moving recruiting to a more reasonable time."
The proposal will be voted on by the Division I Council by April 2019 and, if adopted, would be effective immediately.
What Does This Mean for You?
Nothing for now. Currently this restructuring is a proposal, not approved legislation. However, depending on your grad year this is something you may want to keep your eye on. If passed, this means student-athletes in the 2021 recruiting class could see significant changes in their process much sooner than expected. It's important to be aware and prepared when the date for allowable communication arrives. We always tell families, "September 1st is not the day your recruiting process starts. It is the day you start to see your recruiting process pay off." The same could soon be said for June 15th. If this proposal passes, it's important to have already put in the necessary work to see everything begin to pay off come June 15th.

Note:
"June 15th" in this context refers to the summer date between a student-athlete's sophomore and junior year
This proposal applied to all sports except basketball and football. These sports have separate ruling committees
This proposal applies to the Division I level only. Division II already uses June 15th for purposes proposed by the committee. Division III schools can engage in recruiting conversations at any point of a prospective student-athlete's process
About the Author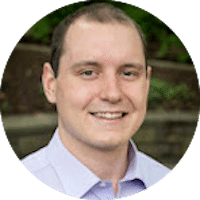 Chris Ruhl is one of the Insights Analyst at SportsRecruits. Chris' experience as a former football student-athlete and graduate assistant in the athletic compliance office at Lehigh University has driven his passion for helping student-athletes better navigate and understand the recruiting process.