Perhaps the most significant headline to come out of the 2018 NCAA Convention, held in Indianapolis back in January, was the buzz around drastic changes to the rules involving an NCAA student-athlete's ability to transfer in college.
Current transfer rules require Division I student-athletes to sit out a year of competition, known as an "academic year in residence", before being eligible to play at their new school. The one current exception would be a student who just graduated and is transferring to a school with a graduate program not offered at the current school; in this case, he/she could play immediately.
The academic year in residence clause currently only applies to the sports of basketball, baseball, football, and men's ice hockey. A new proposal, however, aims to bring sweeping changes to current transfer rules and could apply to all student-athletes, regardless of sport.
What is Proposed?
In the weeks following the convention, two notable proposals have been brought forth regarding "immediate eligibility" transfer rules. The first came from representatives of the Big 12 Conference. More recently, the NCAA announced its proposal which includes many suggestions from the Big 12 proposal.
Big 12 Proposal
The Big 12's new proposal created by the faculty athletic representatives of Baylor and Iowa State University looks to extend "immediate eligibility upon transfer" to all student-athletes, as long as one of the following criterion is met (provided by cbssports.com):
the student-athlete earned a baccalaureate degree at the original institution
the student-athlete's head coach at the original institution resigned or was fired during or after the most recent season of competition, except that the student-athlete is not immediately eligible at another institution at which the head coach is employed
sanctions have been imposed on the original institution that limit post-season competition in the student-athlete's sport
the student-athlete did not receive athletically-related financial aid at the original institution
NCAA Response
A few weeks after this proposal, the NCAA released its plans on dealing with the transfer rule changes. The NCAA aims to set an academic benchmark which would allow student-athletes to forgo their "year in residence" and play immediately. The following provisions would apply:
The student-athlete must meet a minimum GPA (Possibly a 3.0, according to the NCAA)
The student-athlete could not play at two institutions in the same academic year
This opportunity would be available only once in the student-athlete's career
This benchmark could apply to all sports, even those which student-athletes can currently transfer and compete immediately
Additional considerations the NCAA will discuss include pieces of the Big 12 Conference's proposal, including the following situations where a student-athlete would be able to play immediately upon transfer:
There is a head coaching change (as long as the student-athlete does not transfer to the head coach's new institution)
The student-athlete is a walk-on (ie. he/she did not sign a National Letter of Intent)
The student-athlete completed his/her bachelor's degree
Additional Transfer Proposals
This was not the only suggestion surrounding transfer rules discussed in the past few months. Back in the fall of 2017, the Division I Transfer Working Group proposed doing away with the "permission to contact" rule, which allows coaches to either grant or deny permission for a school to contact the student-athlete desiring a transfer. Essentially, a coach could block a school from communicating with a student-athlete, even if he/she was looking to transfer.
The new proposal requires colleges to enter any student-athlete who wishes to transfer into a national transfer database, thus making it known to college coaches that this student-athlete may be contacted regarding transfer opportunities.
What Was Passed?
Nothing – as of yet. The proposals surrounding these transfer rules were simply discussed, not voted on. The NCAA is still collecting feedback and fine-tuning each proposal. The transfer proposals will likely be voted on as a package of new rules in the June legislative cycle.
During the Convention in January, an NCAA spokeswoman noted:
"The Transfer Working Group does not have academic benchmarks, effective dates or any of the other details of a possible uniform transfer rule worked out yet."
It's only been one month since the Convention and the specifics already seem to be taking shape. The NCAA is determined to get this right.
Graph created using Transfer Rate Averages and Trends generator on NCAA.org
Why Changing the Transfer Rules Would be a GOOD Thing
From the student-athlete perspective, changing the transfer rule to allow immediate eligibility upon transfer makes perfect sense. It gives more power to the student-athletes, playing in an association already under the spotlight for reaping benefits off of those student-athletes' abilities. College coaches and administrators are able to switch schools at a whim without sitting out a year; why can't student-athletes do the same?
"Basically, we're saying kids can go anywhere they want," Iowa State athletic director Jamie Pollard said. "For the first time ever in college athletics, the student-athlete is empowered."
Currently, if a student-athlete wanted to transfer he/she would have to sit out a full season, unable to play the sport he/she loved for an entire year. What if there was a coaching change? What if a school did not live up to a student's expectation? What if the college coach painted a different image of the school than what the student actually experienced when he/she arrived as a freshman? What if a family's financial situation suddenly changed? The thought of one year of ineligibility can deter a student-athlete from transferring to a school that might actually be a better fit.
Why Changing the Transfer Rules Would be a BAD Thing
The list of potential ramifications for allowing immediately eligibility upon transfer goes on and on. The largest area of concern is with small to mid-major programs. These programs thrive off of team unity and finding the talent capable of playing at the highest level, but who may have slipped through the recruiting cracks. Allowing immediate eligibility would allow coaches from big-time schools to go around plucking these top-level athletes from their mid-major school, disrupting any team unity. They could offer the student-athletes better facilities, flashier apparel, and the chance to compete for a national championship year-in and year-out. Great for big-time programs – bad for mid-majors who rely on this talent to keep the program afloat.
Changing the transfer rules could also change the game for how college coaches act around opponents before, during, and after a game. Any postgame handshake could turn into a recruiting opportunity to snatch the opponent's best player. Student-athletes don't need that temptation and instability throughout the season.
One of the core values for the NCAA and any collegiate athletic department is the development of the student-athlete. How can one expect student-athletes to properly develop if they are bouncing around from school to school any time they face adversity. The millennial culture is often criticized for running away whenever a difficulty arises. Dropping any transfer restrictions would only feed into this stereotype, and it would give student-athletes the ability to run away from their challenges rather them face them and learn from them.
Why You Shouldn't Be Concerned of the New Transfer Rules
Whether your sport allows immediately eligibility or it does not (for now), you should not be worried about these new transfer rules. The majority of those who transfer do so because they are not happy with the school they are at. Think about that. It makes perfect sense. I wouldn't want to stay at a school I was unhappy at either!
However, the goal of the recruiting process is to ensure you find your BEST FIT before you even arrive on campus. You are searching for the program, institution, and home for the next four years, which will set you up for the next 40 years of your life! The recruiting process can be stressful enough to go through once; imagine how it would feel to face a second time!
Finding the BEST FIT
When going through your college options as a high school student, it's important to see the big picture. Ask yourself, does this school fit my needs:
Academically
Athletically
Socially
Financially
Geographically
If you can only check one or two of those boxes, is it really the best fit? Does your school pass the "broken leg test"? Receiving interest from a college coach can be exhilarating, but remember, your BEST FIT is based on who you are interested in, not just who is interested in you.
Questions to Consider
Do your due diligence before committing to a college. Set yourself up for four years of total fulfillment, rather than four years of only fifty-percent fulfillment. Some seemingly vital questions student-athletes often forget to consider:
Does this school offer the major I'm interested in?
Have I been on campus?
Have I spoken to any alumni or current students at the school?
Am I okay being this close/far from home?
How will I fit in to the campus community, outside the locker room?
The recruiting process can take a lot of effort, but just like anything else in sports, if you put in the work now it will be well worth it in the end. At SportsRecruits we are urging families not to worry about these new transfer rules but rather focus your time and effort on getting it right the first time.
How SportsRecruits Insights Can Help Find the Right Fit
No one said finding the BEST FIT is an easy task. Whether you've been exposed to the recruiting process through an older sibling or relative, or you have no experience at all, the recruiting process can be stressful and daunting. There is no reason to go through this process alone. Here at SportsRecruits, we are a team built by former NCAA college athletes, coaches, and administrators that know the recruiting process inside and out. We enjoy working with families each and every day making sure their unique process gets the attention it deserves.
If you are looking for an extra hand in your recruiting process in order to find your BEST FIT, consider the SportsRecruits Insights Program, where you will get an Insights Analyst dedicated to helping you through your own unique recruiting process. Schedule a time to speak with an Insights Specialist to learn more! We look forward to hearing from you!
About the Author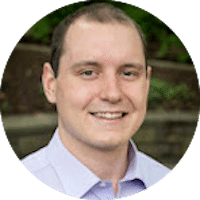 Chris Ruhl is one of the Insights Analyst at SportsRecruits. Chris' experience as a former football student-athlete and graduate assistant in the athletic compliance office at Lehigh University has driven his passion for helping student-athletes better navigate and understand the recruiting process.