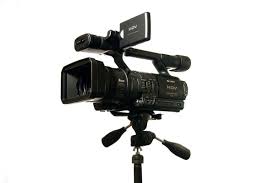 As we have often said in this space, highlight reels are an essential component of the recruiting process. They allow a college coach to see if you would be a good fit while acting as a catalyst for communication.
A highlight reel is crucial for an athlete looking to attack the recruiting process, because it gives the college coach something to evaluate. If a coach likes the highlight reel, it likely means they will want to see you play in person, which many coaches will want to do before going further in the process.
Here are a few tips and tricks to ensure you are on the right track.
1. Show, Don't Tell
There is an adage in Hollywood that suggests movies should show – and not tell – an audience what is happening. The same can be said for highlight reels. Don't just tell a coach you can play – you need to show them! A highlight reel introduces your skillset to a coach, and let's them immediately see if you are a player that fits their system.
2. You Need Source Material
To produce a highlight reel, you will need game video. While this sounds self-explanatory, it can be a huge problem if it's not carefully considered. To prevent any issues, ensure a tournament you are attending is filming games, or that your club or high schools have this option. Be sure to get this film! It's the source material that will ultimately be edited into your highlight reel, and you cannot proceed without having it in your possession.
3. Keep It Short
The ideal highlight reel or skill reel is about 15-20 plays and runs about 3-5 minutes in length. Coaches will not have the time to watch much more than that, so be sure you are making the clips you choose a good reflection of your skillset.
4. Make Sure You're Visible
Don't make college coaches search for you in the video. Be sure you are using technology to your advantage by adding things like isolation effects to ensure you stand out. Whether you are making the reel yourself or you are using a professional service, it's imperative the coach knows where to find you in the reel.
5. Send Your Reel To Coaches Prior to An Event
Before you attend a recruiting event, you will want to supply your "target list" of 20-30 schools with a highlight reel, full game, academic information and event schedule. An easy way to think of this: You want to give the coaches on your "target list" of schools a reason to come see you play in person. The way to do this is to have them see what kind of player you are on film before the event so they want to see you live.