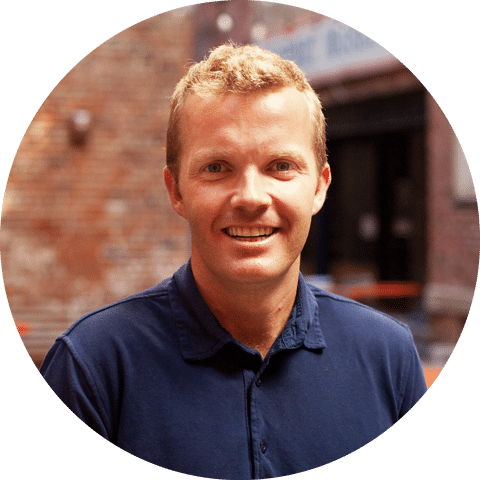 Matt Wheeler co-founded SportsRecruits in 2008, and has been a driving force behind the company's success. As Co-CEO, Matt oversees all aspects of Technology Development and Marketing. Matt takes great pride in leveraging his experience to provide real value to athletes and their families.

August was an exciting month here in Brooklyn at SportsRecruits HQ!
As always, we added a bunch of great club organizations to our platform, processed renewals for existing clubs, added new employees to the team and launched a major product upgrade!
When I was a college athlete, I loved being on a team committed to getting better everyday. If your team is not committed to getting better each day, you are done. Seemingly each week, we are adding new members to our team to make our team stronger. I love technology and software because a club that signed on with us 8 months ago gets to enjoy a better experience each day. The SportsRecruits team in their corner is growing and getting stronger each day.
If you are a club not currently on the platform, please sign up for a demo so we can show you around and answer any questions you might have about clubs using SportsRecruits.


[maxbutton id="1″]
What's New
In August, we unveiled our latest Activity Feed.
For a club staffer, everything happening in any player's college search and recruiting process happens in your feed. You wonder what is going on in your middle blocker's process? Jump into your activity feed. In a click or a tap of your phone, the club staff can interact with an athlete's process. The goal here is to allow club staff to, at a glance, quickly engage their athletes.

Learn more about the link between club online activity and athlete success.
Activity Feed
High Fives
The recruiting process can be stressful and emotional. Players and parents need some acknowledgement. Club staff throw players "high fives" to acknowledge the hard work.

Check out how easy it can be to motivate your athletes.
Targeted Messages
Pretend you run a club with 100 families. Each of those families are engaged in a unique college search and recruiting process. Some have done the work, some have not and some have done just a little bit of work. In beta, we have a feature that allows a club to send a laser focused targeted message. If a club wants to contact all 2020 athletes who have not logged in for 1 week and have no photo, they can. Maybe they just want to contact those with no photo…no problem!
As a family, this is great because you are getting very targeted communication from your club. High fives all around!
Contact your Customer Success Manager to set up targeted reminders to athletes!
School Prioritization
The school I love this week may be my last choice in 3 weeks. Athletes can now rank their favorite schools in order of importance. This helps club staffers understand which schools the athlete is most interested in. Club staffers only have so much time so this should make them more efficient.


New Clubs
"The state-of-the-art SportsRecruits platform will empower student-athletes to explore colleges they have not yet heard about. SportsRecruits gives athletes the tools to find their best college choice, both athletically and academically!"
-Julie Standering, MN Force
This august, we welcomed many new organizations into the SportsRecruits club family. Check out which clubs are staying competitive with SportsRecruits software.
It is not lost on us that technology is a challenge for many youth sports organizations. The entire SportsRecruits team is here to make integrating your club seamless. It can literally be done in an hour.
Sign up for a live demo if you have not seen the product yet!


[maxbutton id="1″]
"I've coached at the University of Minnesota for 20 years and recruiting is an extremely overwhelming process for my first time parents. Teaming up with SportsRecruits will make their lives easier. Thank you SportsRecruits for putting together a very professional recruiting tool for the MN Force parents and athletes!"
-Julie Standering, MN Force
Ohana Tigers | Softball • California • 12 Teams
Tejas Volleyball | Volleyball • Texas • 8 Teams
Temecula Viper Volleyball | Volleyball • California • 5 Teams
Texas Pistols Volleyball Club | Volleyball • Texas • 4 Teams
Minnesota Vortex | Softball • Minnesota • 4 Teams
Evolve Elite | Lacrosse • Aurora, Ontario • 4 Teams
Pennsbury Softball | Softball • Pennsylvania • 3 Teams
Upward Stars Volleyball | Volleyball • Texas • 3 Teams
Colorado Next Level Softball | Softball • Colorado • 2 Teams
New Jersey Cheetahs | Softball • New Jersey • 2 Teams
So Cal Express Lacrosse | Lacrosse • California • 2 Teams
Seacoast United Bandits | Softball • New Hampshire • 2 Teams
West Michigan Black Sox Travel Baseball | Baseball • Michigan • 2 Teams
Roselle Rockers | Softball • Illinois • 1 Team
AZ Elite Girls Basketball | Basketball • Arizona • 1 Team
Nebraska Quakes | Softball • Nebraska • 1 Team
Minnesota Force | Softball • Minnesota • 1 Team
NC Challengers Fastpitch | Softball • North Carolina • 1 Team
Fort Worth BatBusters | Softball • Texas • 1 Team
Lemont Sizzlers | Softball • Illinois • 1 Team
La Mirada Armada Swimming | Swimming • California • 20 Athletes
Team Charlotte Swimming | Swimming • North Carolina • 20 Athletes
East Grand Rapids Aquatics | Swimming • Michigan • 15 Athletes
Stingray Swim Team | Swimming • Alaska • 11 Athletes
Carpet Capital Aquatics Club | Swimming • Georgia • 10 Athletes
Renewing Clubs
I say this all the time, but anybody can buy something once. How many restaurants have you been to that you never go back to? We measure success by the clubs that renew with us.
These clubs have felt the transformative impact that SportsRecruits can have on a club organization. They will be renewing their integrations for the second, third, and fourth consecutive years. They will continue to empower their student-athletes to pursue their dreams. Having 2 (!!) dedicated people at SportsRecruits managing each account ensures success.


Click on the club names to see these club storefronts in action.
New People
While I love our product, I really love our team.
Behind SportsRecruits is a team of people committed to empowering student-athletes to pursue their dreams of playing college sports. Each day, our entire company is working towards that goal.
We've gained some talented and passionate people in August. Here is what they've observed in their first weeks at SportsRecruits and what excites them the most about helping families through our product.


Customer Success
Chris Ruhl, Insights Analyst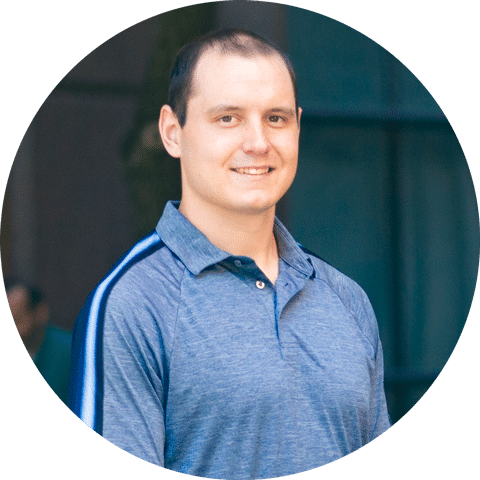 Prior to SportsRecruits, I was able to witness student-athletes live their dreams by playing the sport they love in college. Now, I get to see all of the behind the scenes work that goes into helping young athletes with the opportunity to live out that dream.

I am most passionate about the Insights program. To lend a personalized, helping hand in such an important decision in an individual's life is a tremendously rewarding experience.
Lauren Munhall, Junior Customer Success Manager

The past few weeks have been filled with learning. Understanding the intricacies of this product and how each team member devotes themselves to our customers along the way is instrumental to the success of SR.

It's incredible to me that SportsRecruits has the ability to show and connect high school athletes to any college coach in the country. There's such a wide array of college programs out there. SportsRecruits Advanced School Search allows athletes to find their perfect fit in a few clicks.
Product Development
Don Collins, Full-Stack Developer

What's struck me most about my experience as a new team member at SportsRecruits is how welcoming and how passionate a community it is. Everyone here believes strongly in our product. There are some extremely talented people bringing their skills to bear on it, from whom I've already had the chance to learn a lot.

What most excites me about the SportsRecruits product is its ability to continually adapt to the needs of our customers. We're always rolling out new features and improvements based on the most up-to-date feedback and knowledge. SportsRecruits is in an ideal position to fulfill its mission of empowering student athletes. I'm thrilled to be able to contribute to that mission.
Sales
Samantha Curran, Sales Development Representative

I remember making two target lists of schools. One where I could realistically play hockey. Another where I could thrive academically and socially, but would have to sacrifice my love for the game due to the lack of an athletic program. SportsRecruits School Search eliminates the sacrifice. An athlete inputs all that they'd want out of a dream school, and our search engine spits out the schools that fit that dream. It's unbelievable.
Want to take SportsRecruits for a spin?
[maxbutton id="1″]