Matt Wheeler co-founded SportsRecruits in 2008, and has been a driving force behind the company's success. As Co-CEO, Matt oversees all aspects of Technology Development and Customer Support. Matt takes great pride in leveraging his experience to provide real value to athletes and their families.
"I'm a greater believer in luck, and I find the harder I work, the more I have of it." ―Thomas Jefferson
My business partner Chris Meade and I have lived and breathed the college search and recruiting process since April 1st, 2008. A question that occupies the majority of our thoughts is, how do we use technology to empower student-athletes to pursue their dreams? How can we make the work that goes into the college search and recruiting process simple—and maybe even fun?
The timeline around when the recruiting process happens for elite players has changed a lot since we started the business. Go to any youth sporting event in the country, and you will hear parents talking about how "crazy" the recruiting process has become.
The Men's and Women's Lacrosse Coaches Associations recently passed a piece of legislation that will delay verbal commitment until September 1st going into a player's junior year. The legislation went as far as cracking down on what a high school and/or club coach can do to facilitate communication between players and college coaches.
Since this legislation passed, countless parents, club directors, and recruiting coordinators have reached out to learn my thoughts on this development.
Some Things Never Change
Here is my take:
The players who are working towards a great outcome will still get the outcome they deserve.
The players that do nothing will still find somebody else to blame when they do not achieve their desired outcome.
When I talk with a club integrated with SportsRecruits, I like to perform a little magic trick. I navigate to the analytics section of the platform and find one player who has built a favorites list (20+ schools) and has sent messages (50+ messages). Then, I find one player who has never logged in. Ideally, they are on the same team. I ask the club director or recruiting coordinator to fill me in on what's happening with each player off the top of their head. 99 out of 100 times, the player doing the work has a number of offers and the player with 0s across the board does not have much going on. The recruiting process is 100% predictable. To me, it is beautiful how people get out of the process what they put into it. The recruiting process is fair.
If you are the Lebron James of your sport, college coaches will take planes, trains, and automobiles to see you play. If you are outside the .01% of your sport (if you are reading this, you are not in that .01%…sorry), I'll let you in on a little secret: you will achieve the outcome you desire if you put in the work.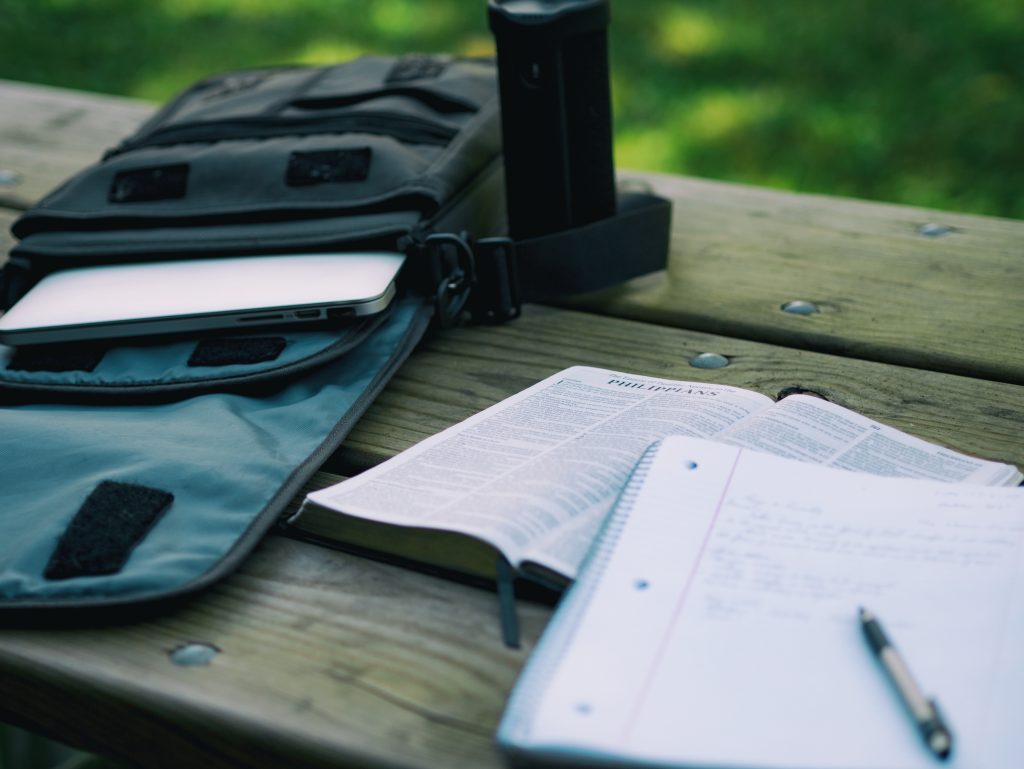 Trust the Process
A club on our platform shared a good nugget with me recently. College coaches have expressed that they love hearing from this club's players in particular because they know how seriously the club takes the difficult conversations. One player of the club has four offers as a result of working with the right schools from day one. Far too many players and parents avoid this hard conversation, thinking they are somehow going to will their son or daughter into School X. Remember, college coaches are professional evaluators.
With this in mind, I suggest you to do the following:
Work hard in the classroom – No amount of athletic ability can fix bad grades.
Built a target list of schools (20 to 30 schools) – When building this list, take into account what you are looking for in a well-rounded college experience. Building your list could not be easier.
Have the hard conversation with your high school and/or club coach about your list. You are wasting your time and the college coach's time if you should be playing DIII, but are going after a school that just won the national championship. Have this tough conversation ASAP.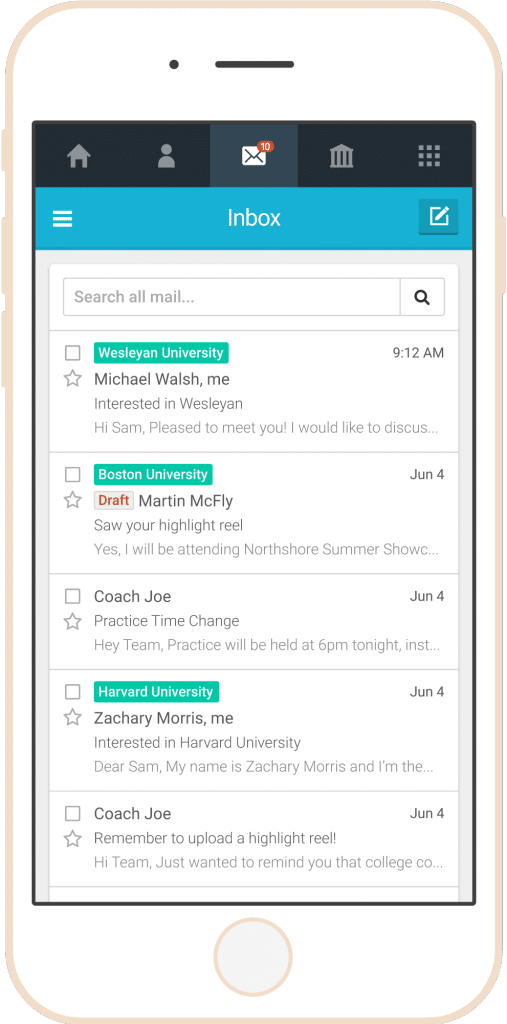 Send Messages to Your Target Schools
The #1 way for a college coach to "discover" you is for you to simply ask them to have a look at your profile and video. Sending messages on the platform could not be easier. Take your game right to the coach and allow that coach to evaluate you on their computer, phone, tablet, etc.
Treat your college recruiting process like an extra class. Whatever amount of time you spend on homework for your algebra class, spend the same amount on your college search and recruiting process each week. You may not want to hear this, but you are going to spend a lot more time on your recruiting process off the field / court than you will on it. Plan accordingly.


Whenever I am on a sideline and hear a parent complain about early recruiting, I always ask that parent what they are doing to achieve the outcome they desire. Specifically, how many schools has your son or daughter contacted expressing interest in being a student-athlete at that institution? Have you provided each school with access to video and academic information? I receive a blank stare, which is when I know the family has done nothing to date and is looking on an excuse to lean on.
College coaches have rules they have to follow (and these rules just changed in lacrosse), but aside from not accepting money or benefits, players have 0 restriction on the effort they put into the process. Nobody and nothing is keeping a player from building a realistic list of schools and providing those schools with video and academic information. Do not fall into the trap of worrying about what the rules are for college coaches.
***
Just today, I was on a call with a lacrosse club on our platform. I decided to try my magic trick. Looking at their analytics, I spotted a player who has sent over 1,000 messages throughout her recruiting process. I told the club director that not only will this player achieve the outcome she deserves, but I would like to have her as an employee someday due to the effort she has put into going after a dream. As it turns out, she is committed to Columbia University. The magic trick worked again.