After meeting on April 18th and April 19th, the NCAA Division I Council passed sweeping NCAA recruiting legislation that significantly impacts the recruiting calendar for college coaches and prospective student-athletes.
Before you read: This legislation applies to all NCAA Division I sports EXCEPT softball, baseball, men's lacrosse, women's lacrosse, football, men's basketball, and women's basketball and it creates a separate structure for men's ice hockey.
What Was Passed?
This NCAA proposal was originally released in early October and reported by SportsRecruits soon after, so we hope this does not come as a shock to your process. Below are the new changes to the recruiting calendar resulting from this legislation:
June 15th Entering Junior Year – Allowable date for college coaches to initiate or engage in recruiting-related discussions with prospective student-athletes (Formerly September 1st)
August 1st Entering Junior Year – Allowable date for unofficial/official visits (Formerly September 1st)
When Does This Go Into Effect?
This new legislation goes into effect May 1st. For any 2021 student-athlete who has been waiting until September 1st to speak with college coaches, that time will now come 11 weeks sooner, on June 15th.
Why Was This Passed?
Discussions surrounding the concern of early recruiting have been taking place within the Division I Council and the Student-Athlete Experience Committee for quite some time now. The overarching goal is to make the student-athlete's college search process more in line with that of the general student body.
By preventing communication with student-athletes on the coaches end until June 15th following the sophomore year, student-athletes will no longer be pressured into making rash decisions on where to attend school at such a young age.
The primary purpose of moving the date from September 1st to June 15th is to allow college coaches to build relationships with student-athletes through communication (email, text messages, phone calls, etc.) before official and unofficial visits are allowed. Before this legislation change, allowable communication and official/unofficial visits began concurrently on September 1st. This pressured college coaches to invite prospective student-athletes on campus and discuss offers before a true relationship was even established.
How Does This Affect You?
As with any new NCAA legislation, there most likely will be some bumps in the road and adjustments for all parties to be made. Undoubtedly, the class most affected will be the 2021 class, as the September 1st date has now been moved up 11 weeks and is just 7 weeks away from the time of this posting.
However, there should be no panic with this sudden change. We have always told families, "September 1st is not the day your recruiting process starts; it is the day you start to see your hard work in the process pay off." The same is now true for the June 15th date. Remember, this change was made to help in YOUR decision-making process. This change will give you time to explore schools, feel out coaching styles, build relationships with coaches, etc. before being pressured into making a decision.
EXCEPTION TO THE LEGISLATION
In addition to football, baseball, and men's and women's basketball from being excluded from this legislation, SOFTBALL and MEN'S and WOMEN'S LACROSSE have applied for and been granted exclusion to this new calendar layout. Softball and lacrosse piloted strict recruiting changes over the past 2 years and did not feel the need to switch things up again. If you would like to learn about that rule, you can click here to read more. There has been no change to the recruiting rules/calendar for these two sports.
Men's Ice Hockey has adopted a separate structure for their recruiting rules. According to the NCAA, the Men's Ice Hockey "recruiting model allows telephone calls, text messages and other similar contact as well as unofficial visits to begin Jan. 1 of a prospective student-athlete's sophomore year in high school. Official visits, verbal offers and other off-campus contacts are permitted beginning Aug. 1 before the junior year in high school."
About the Author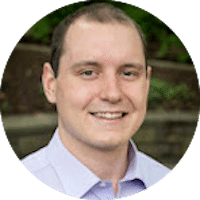 Chris Ruhl is one of the Insights Analyst at SportsRecruits. Chris' experience as a former football student-athlete and graduate assistant in the athletic compliance office at Lehigh University has driven his passion for helping student-athletes better navigate and understand the recruiting process.