On Wednesday, April 18, 2018 the NCAA Division I Council passed legislation meant to effectively halt the growing issue of early recruiting in Division I softball. The new legislation states that September 1st of a prospective student-athlete's junior year is the earliest permissible date for all softball recruiting contact, effective immediately (pending the NCAA Board of Directors Approval on April 25).

This softball specific legislation comes as an additional layer to the sweeping changes to the recruiting model of all NCAA DI sports (except football and basketball) which were also passed on April 18th. A complete breakdown of these changes can be found here.

The new rules, led by a campaign to end early recruiting by the National Fastpitch Coaches Association (NFCA), closely mirrors the legislation passed in Division I lacrosse around this time last year.
Before We Dive In
It is important to note that these rules govern college coaches. As a prospect, your ability to communicate is not affected. If you are a student-athlete and want to get on the radar of your dream school, you can and should still send them a message using SportsRecruits and invite them to review your profile, watch your video, etc.
College coaches will still be evaluating student-athletes before September 1st of the student-athlete's junior year. They will not start the process on September 1st. Student-athletes should think of September 1st of their Junior Year as an important milestone, not when they start their recruiting process.
All Recruiting Contact to Begin Sept. 1st of Junior Year
The legislation passed in ALL Division I sports (except football and basketball) establishes September 1st of the student-athlete's junior year as the first permissible date for:
 ■ OFFICIAL VISITS
 ■ UNOFFICIAL VISITS
 ■ RECRUITING CONVERSATIONS AT A SCHOOL'S CAMP OR CLINIC

In addition to these restrictions, the following is also impermissible until September 1st of the student-atlhlete's junior year, specific to NCAA Division I softball:
 ■ INCOMING TELEPHONE CALLS FOR COLLEGE COACHES
 ■ OFF-CAMPUS VISITS FOR COLLEGE COACHES
The Effect on Club and High School Coaches
For club coaches who are concerned this legislation will change the entire landscape of how they run their program – slow down. Similar legislation was debuted in lacrosse around this time last year and the effect on club coaches was minimal. When asked for a comment months after the rule went into effect, one recruiting coordinator of a lacrosse club said, "Oh yea, I forgot about that. Nothing has changed on my end."
The NFCA has emphasized the cooperation of club and high school coaches in order for this rule to properly work. Third parties (club and high school coaches) may not be used to circumvent the new legislation. Essentially, a college coach cannot communicate to a club coach with the intent for the club coach to pass a message to a student-athlete. College coaches can, and will, still reach out to club coaches to discuss young prospects; they just will not be able to tell club coaches to pass the info along. A college coach can tell a club coach, "We are very interested in Sarah." A college coach cannot tell a club coach, "Tell Sarah we are very interested in her."
So Do I Have to Wait Until Sept. 1st to Contact Coaches?
No. If you are a top prospect and you wait until September 1st of your junior year to reach out to college coaches, you could likely be playing catch-up. Looking at Division I lacrosse, which has now had one recruiting cycle with this legislation, we've learned that the first few days in September are vital for top programs and top prospects. Those first few days in September were used to solidify the programs' top prospects, not to begin the process with them.
There is a lot of work that can and should be done prior to September 1st of your junior year in order to set yourself up for success once that date comes. You can and should still send messages to coaches. You can and should express your interest in the programs on your target list. You can and should update coaches with your travel schedule and any camps you will be attending.
September 1st is not the start of your process; it is where you start to see all of your hard work pay off.
What if I Already Verbally Committed to a School?
Just as we saw in lacrosse, there will be many student-athlete's caught in this in-between period, where you verbally committed to a program, but have not yet reached September 1st of your junior year. The NCAA does not recognize verbal commitments. They are not legally binding for you, the NCAA, or the school you verbally committed to. Unfortunately, even if you are verbally committed, you will not be able to speak with college coaches until September 1st of your junior year.
Looking at lacrosse, the vast majority of schools still honored their verbal commitments to prospects once communication opened back up. The "dark period" did give some prospects the opportunity to reopen their college decision process and with which they decided to move forward with a new program once September 1st came around. The intent of this rule was to make sure young student-athletes had the time and maturity to complete their due diligence in this process. These next few months will help you achieve just that.
Community Reaction
The softball community has welcomed this new legislation with complete satisfaction. Many believe this rule change was a long time coming, and look forward to putting a stop to girls being recruiting before they can even drive a car.
Here at SportsRecruits, we are also ecstatic with the decision of the NCAA, as it will give the time and opportunity for softball student-athletes to complete their due diligence in the process. It now gives girls the opportunity to research schools, learn what you want to study, find that best fit – softball aside -, and express interest in the school you want so that when September 1st comes, you know you've found the right home.
About the Author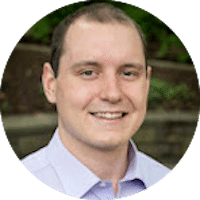 Chris Ruhl is one of the Insights Analyst at SportsRecruits. Chris' experience as a former football student-athlete and graduate assistant in the athletic compliance office at Lehigh University has driven his passion for helping student-athletes better navigate and understand the recruiting process.