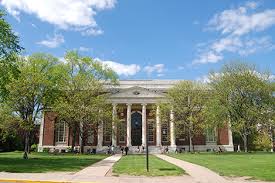 Writing messages to college coaches is vital.
Since this likely serves as your introduction to the coach, it can be slightly nerve-wracking to compile. This is your signal to the coach of your interest in their school, while allowing them to see if you are a fit for their program.
Here are five things to include that should help you on your way to sending your message.
1. A Link To Your Highlight Reel
It may go without saying, but having the coach see you play is one of the main goals of this email.
As such, be sure your highlight video is accessible and easy to find. It should live on the Internet, and show a coach the aspects of your game that make you a well-rounded candidate.
2. Your Relevant Academic Information
We harp on this point, and for good reason: Grades are of paramount importance in the recruiting process. Good grades and test scores can open up many doors, while poor habits in the classroom can close them.
A coach needs to know what kind of student you are in order to recruit you. So, in addition to providing a highlight reel, provide a copy of your transcript as well. Include any test scores you have taken to this point, and also include the kinds of classes you are taking (e.g., AP classes).
(As a self-serving reminder, our platform allows you to house all of this information in one easy to find link. However, whatever you choose, ensure a coach has easy access to your information).
3. Details About The School Outside of Athletics
Make it a point to note why you are interested in the school off the field – notably academically. Research majors and courses offered, and align them with your areas of interest and potential areas of study.
These points are not something to harp on, but including them will alert a coach that your interest is in the entire school, and not just the athletics program.
4. Your Own Accomplishments Academically and Athletically
It is important to distinguish yourself from other prospective student-athletes by citing your accomplishments. This is not free reign to brag about yourself and ramble on; but the only way a coach will know about your accomplishments is for you to tell them.
Be sure to note any awards you may have received, positions of leadership you have held and most importantly, how these reflect on your work ethic, passion and dedication.
Awards will not make you successful at the next level, but those underlying qualities that led to them will help.
5. An Actionable Task
One of the most important aspects of this correspondence is to make sure there is an action point at the end of the email. The action point should be to follow up with a telephone call or to arrange a campus visit.
Something similar to "please let me know about scheduling a campus tour" or "please let me know the best time I can reach you to speak further" will show you are ready to keep the conversation going.

Want more tips?