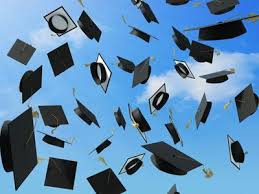 Welcome to the third installment of our weekly column, "Too Embarrassed to Ask," where we'll examine a hot topic from the world of recruiting that parents and student-athletes may want to know more about, but may shy away from asking because it is considered assumed knowledge.
Think of this column like a cheat sheet for those instances it is no longer acceptable to ask a question, say, having met someone three times but still not knowing their name.
This week's issue: The Post-Graduate Year
The question: What is a Post-Graduate Year, who is it for, and what does it do?
The short answer: That was three questions, liar.
The actual answer: A PG year is actually fairly straightforward.
At its core, it is an extra year of high school offering student-athletes the ability to mature academically, athletically or more likely, both.
It provides an extra year of coaching and individual athletic development, which can often be very helpful for "late-bloomers" in high school looking to keep their collegiate options open.
A PG year also serves to introduce a student-athlete to a more rigorous academic program (usually), while allowing them to get their grades and standardized test scores to meet the levels necessary for a particular school.
The movie quote that explains current understanding: "I'll tutor you, Louie."
– Jerry "Rev" Harris, from 2000's Remember the Titans.
What the quote says in our context: Sometimes a student simply needs time to develop the proper worth-ethic and dedication it the classroom as they do in their sport – or vice-versa – that can be accomplished with a PG year.
Our Advice: PG years are a bit tricky, because they are decisions best made on a case-by-case basis. They can be extraordinarily useful, but it is important to note they are not for everyone.
One of the major considerations that often go undocumented when discussing PG years is that they are generally a large financial commitment – akin to paying for an extra year of college. So if you are considering one, be aware and proactive in your options and speak candidly to coaches and administrators about your situation.
Having said that, the experience is one that can be very helpful to improve grades, test scores and mature physically for school and sports at the next level.
If a PG year is right for a student-athlete, it will often be recommended by a college coach, but may not be. The most important thing is to take it step-by-step and do ample research to ensure it is worthwhile – both developmentally and financially.