Watch the recording above to learn
How to use video to grab college coach's attention every time
When to use full-length game film and when to use highlight reels for maximum recruiting effectiveness
The one surefire way to get college coaches to watch your video
How to "segment" college coaches based on indicators of potential interest to find the best college fit
Where should video fit in with your recruiting process?
Quick Recap
Video's place in the recruiting process has exploded in the past 5 years – with good reason. Data shows that when you send a message to a college coach, you're 2x more likely to receive a response if you have video to share.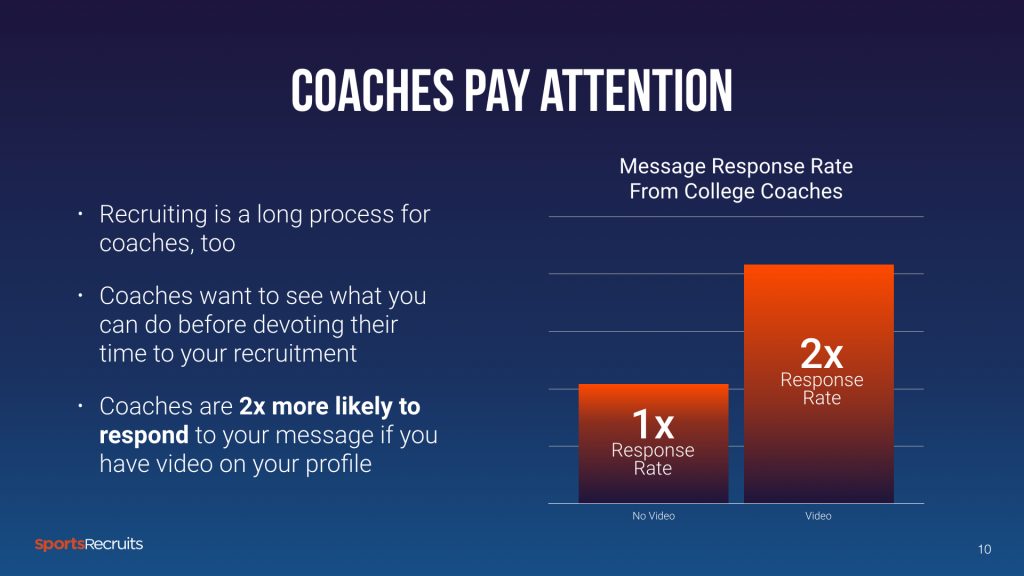 Players with video are nearly 3x more likely to commit to play in college than athletes without video.
Why is this? And how can you put these odds in your favor? That's what this webinar is all about!

Helpful Links