Imagine committing to a school you have never visited. Imagine committing to a program without talking to the coach in person or meeting any of your teammates. And now imagine that school is far away from home. In another country. On a different continent.
It might not sound like the best plan, but that's exactly what I did. Not because I wasn't interested in a visit, but because I didn't get the chance.
I am from Germany. I hadn't stepped foot in the U.S. before I moved here for college. I committed to Wake Forest University in North Carolina after getting recruited to its track and field program. Wake seemed to be my perfect fit because it has a strong academic profile, as well as a competitive athletic program. Excited and scared, I got on the plane without really knowing what I was getting myself into – and the most uncertain decision turned out to be the best I ever made.
The Beginning
It all started when I was seven years old. During summer break, all school kids got to join the track club for a day. I'll never forget my first 1000m race. We all assembled at the start line. I was more nervous than at the other events, but something changed when the gun went off. Suddenly, I knew I was in my element. I ended up being the second kid to cross the finish line, coming in ahead of all girls and almost every boy.
That was my first day running track and I haven't stopped since. I joined the club, won pretty much every race I was entered into, and broke record after record.
But things only looked easy on the outside.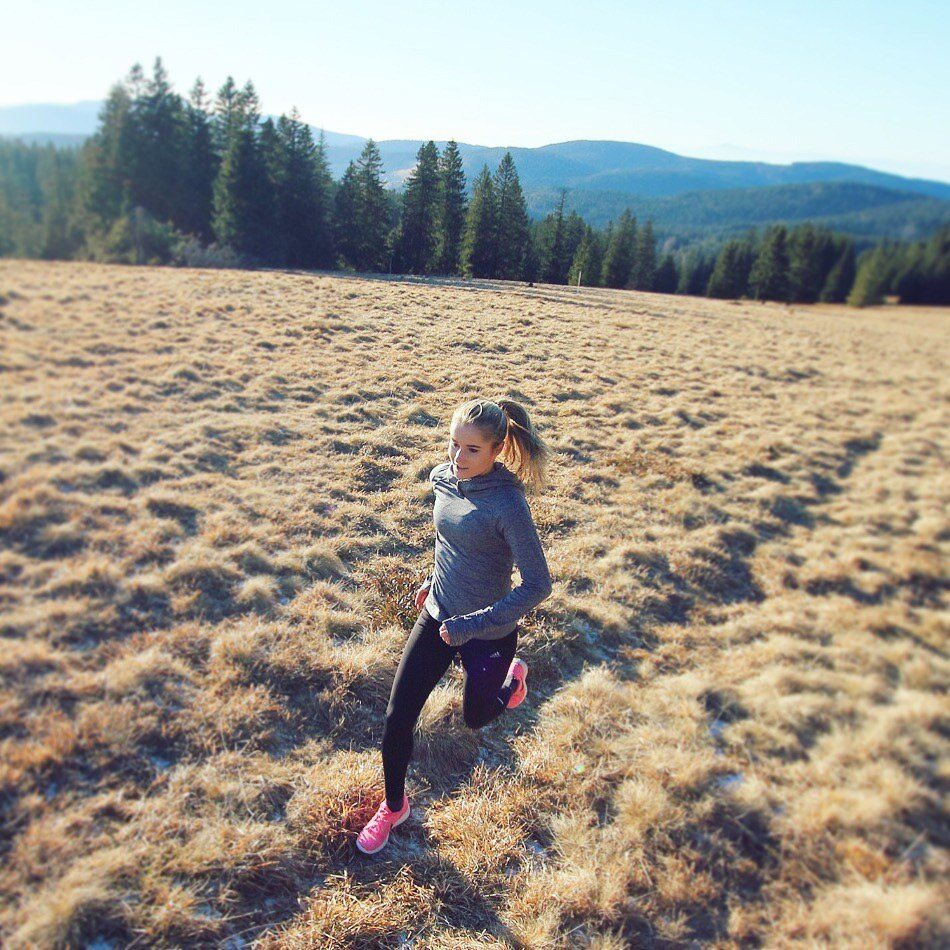 When I was ten, my dad passed away. He happened to be my coach. It felt like I lost two people at once.
During this hard time, track became something of an anchor for me. While every part of my life transformed, track didn't change. Track provided consistency. My mom knew I was talented, but she didn't know much about track. Everyday, she made phone calls in search of a coach who lived nearby and was experienced enough to train me. Since I was still very young, many coaches declined.
Through her perseverance, she ultimately found the coach whose training developed me into one of the top mid-distance runners in the nation. Since my coach was also training an Olympian at the time, he couldn't come to every practice and track meet. But my mom was always there, at the track with a stopwatch in her hand, or dedicating her weekends to track meets. Without her, I wouldn't be where I am today. Although my mom wasn't equipped for the role of a coach, she became my biggest cheerleader.
A New Life
I fell in love with Wake Forest the moment I stepped foot on campus. I immediately knew that I made the right decision. I couldn't believe this would be my home for the next four years!
This feeling hasn't changed so far during my three years at Wake, even though I was often pushed outside of my comfort zone. This part is important to understand, so I don't want you to miss it:
There is no correlation between comfort zone and a rewarding college experience.
In fact, fighting through the discomfort of new challenges is what made my experience at Wake so worthwhile.
The following are some of the challenges I faced while adjusting to life at Wake.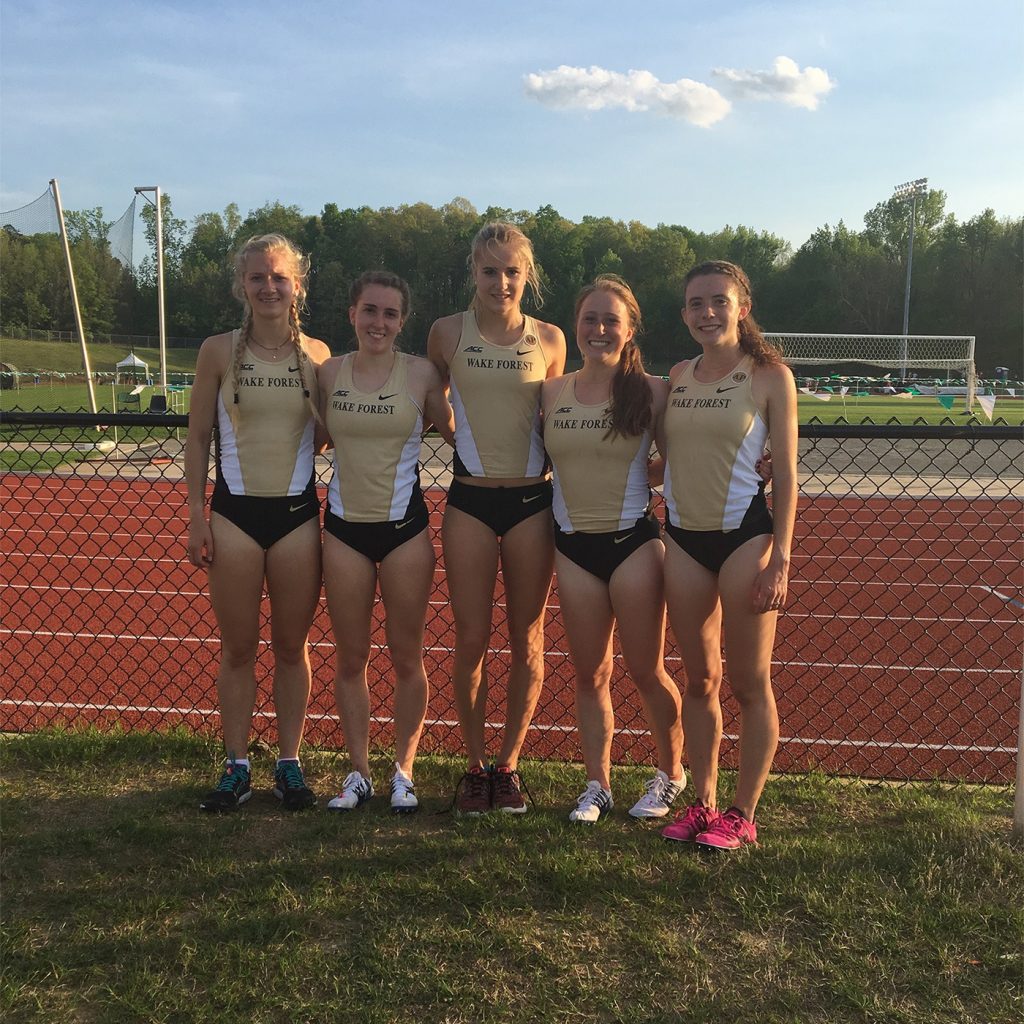 All collegiate freshman are faced with an academic curriculum that is more rigorous than in high school. And because English isn't my first language, the tough classes were even harder for me. But I was exposed to them every day, and, eventually, I got better – because I had to. This may have been difficult, but it helped me progress more quickly than I could have imagined.
I was working just as hard on the track. The training was a lot different from what I was used to at home. The mileage was higher, the rest between workouts shorter and, for the first time, I had workouts in the weight room (yes, the 45 pound bar seemed really heavy to me in the beginning). But, despite the difficulties, the transition wasn't so bad. You know why? Because of my teammates. Back home, I never had anyone to run with. When I got to Wake, I realized how much easier and more fun workouts are when you are part of a big team.
Now, you might be wondering where geography is in this list of challenges. Here I was, more than 4000 miles from home, yet somehow not homesick at all. Despite being very close with my mom, my cheerleader, I was able to make the transition. I believe that if you really like your school and the culture is a good fit, you won't feel the urge to constantly return home. College will be your second home for four years. Instead of prioritizing geography, focus on the school and the feeling you get from it. Distance from home won't matter when you feel at home on campus.
Reality Check
After being at Wake for three years now, I can truly say that I made the best decision of my life so far. I believe that the reason behind my great experience is that I didn't limit myself to a school within my comfort zone. I embraced a challenge. And so should you. Don't let factors such as location, academics and athletics stand in your way. These are the reasons why.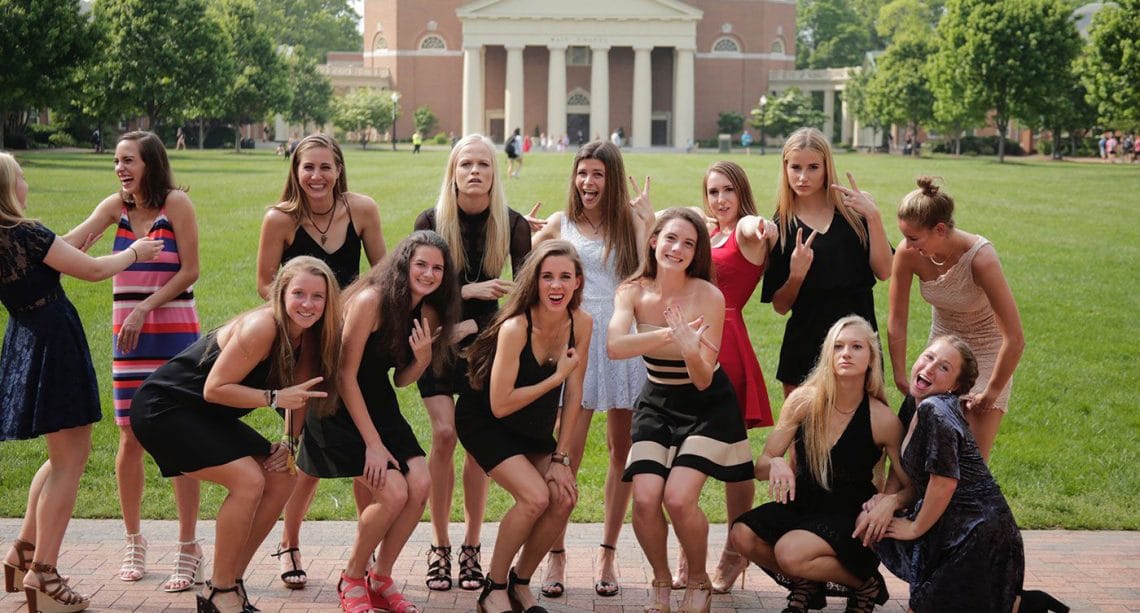 Geography
Many students find it comforting to know that their family is only two hours away instead of, say, six. But the truth is, this difference doesn't matter in the end. You'll rarely have an opportunity to go home for a day or two anyway. As an athlete, you simply don't have the time. If you don't have a game on the weekend, you will have practice. And if you don't have practice, you will have school work to catch up on. And when you do finally have a day off, trust me, the last thing you will want to do is spend that precious free time in a car, driving.

Academics
I've seen students not apply to a school because they thought they wouldn't be able to get in anyway. But the truth is, a lot of schools don't even require SAT scores anymore. Don't settle for a less selective school because it is easier to get in. Instead, take your time on the application and focus on the essays the school requires you to write. If you do a great job with them, you have a far better chance of getting in. You will never learn your chances if you don't apply.
Athletics
And that's also true for your sport. Just because somebody told you that you aren't good enough to play DI, doesn't mean every college coach will think the same. Give it a shot and reach out to programs that seem slightly above your level.
You will miss 100% of the shots you don't take. – Michael Scott
The Takeaway
In my experience, I've learned that challenges shouldn't scare you. On the contrary, you should see them as a great opportunity for growth. This is because when you overcome them, the triumph feels more rewarding than anything else.
I remember one day at Wake in particular. It was a beautiful day. The sun was shining as I walked up a small hill on my way to the dining hall. When I passed the Manchester Athletic Center, I realized there was a smile on my face, and there didn't seem to be any reason for it. But then why was I smiling? It took me a couple of seconds to realize it was simply because I was truly happy. I felt grateful and content because I couldn't believe how lucky I was.
I had chosen the perfect school for me.

Editor's Note: This post is a guest article from SportsRecruits intern Lara-Ann Schwede. Lara currently runs track at Wake Forest University. Thanks to Lara for sharing her experiences in this great post!

Found your dream school and ready to take the next step?